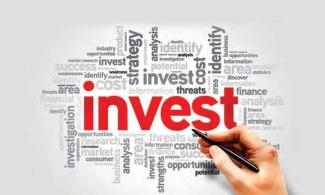 Choosing the Right Investment Advisor
Registered investment advisors (RIAs) come in all shapes and sizes and can be found in a variety of places.  Some advisors work for large financial companies, like banks or stockbrokers, others work for independent advisory firms. In both categories, you can find skilled investment advisors who have the experience, credentials, resources and smarts to work with you to properly and successfully manage your long term investing needs.  If you are looking to hire your first RIA or are considering a change in advisors, then the following suggestions should prove helpful.
It is about you.  The relationship between client and advisor is a personal one.  Choose an advisor that you feel comfortable with, one who welcomes your questions and gives you answers that you can understand.   Make it clear that you are looking for personalized investment advice that is strategically aligned with your financial needs, objectives, risk tolerance and investing time horizon.
Peace of mind.   Your advisor should be someone you have confidence in to make decisions that are in your best interests.   Without trust, there may be some sleepless nights in your future.
Safety.    Most RIAs use institutional custodians, like banks or large brokerage firms, to hold and safeguard their clients' investment account assets.   Make sure you understand how your assets will be held, how trades will be executed and how regular performance reporting is accomplished.
What type of relationship are you looking for?   RIAs from independent firms may offer a more personalized service, while those with a large company may have more available resources. Which scenario is best suited to you and your objectives? Will you work with a principal of the firm, an associate or a team of advisors?  Developing a comfortable working rapport with your advisor is essential.  
Communication is the key.  Sound advisory relationships depend on good, clear and regular communication.  Find out what type and frequency of communication you should expect.
 Fees.   Make sure you understand the fee structure upfront.  Are fees based on a percentage of assets under management or does the advisor receive compensation from commissions on the investments they buy and sell for you?  Some advisors may receive both fees and commissions.
  Investment Style.    How does the advisor design and manage a portfolio?  Can the advisor clearly explain their investing style and approach?  How are investment decisions made?  What type of research do they rely on?  How do they react to sudden changes in the financial markets?
  Be your own best advocate.  Remember that choosing your advisor is just the first step.  Make sure that your advisor is serving you in accordance with a written investment policy statement that is current.  Stay involved in the investing process.  Do not follow any advisor blindly.  Ask questions.
  Nothing is forever.  If you are unhappy with your advisors work, then tell him or her what corrective action is needed.  If you no longer feel important to your advisor, speak up.  If your telephone calls or e-mails take days to be responded to it may be time to make a change.  The widely used Automated Customer Account Transfer Service (ACATS) makes moving your investment account assets from an old advisor to a new one an efficient, safe and routine transaction.